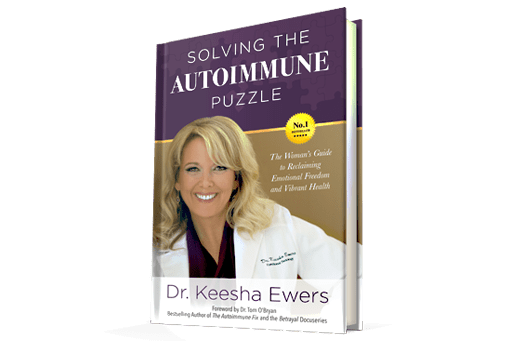 After following the Autoimmune Paleo lifestyle for 2 years, I still hadn't healed. I needed what Dr. Keesha has to offer. She shares her approach in her book Solving the Autoimmune Puzzle and gives great resources to get you started.
I have used the Stress Busting Tool Kit almost every day since I got it. It is specifically designed for you to teach your mind and body to CALM down, relax and feel safe so that it stops attacking itself, literally. This tool was key to getting the results I wanted. I wish I had started it much sooner than I did.
Dr. Keesha gives an intro to her WILD program in her book. Take a look if you are serious about detoxing your whole life – hormones, gut and body from the inside out, teaching you tools to clean out your emotional blocks and toxicity as well.
We all have things in our lives that have held us back from living our most authentic, vibrant lives. It's not about avoiding these events or trying to forget about the past – it's about learning how to move forward!
Life is here, passing through us every day. And if we are NOT our best, we can miss it. Dr. Keesha created the 10-day You Unbroken courseto help guide you and bust out of emotional shackles to totally embrace the MOST vibrant version of yourself.
The You Unbroken program offers video training, audio recordings, and worksheets, to guide you through a trauma healing program to create powerful emotional freedom. You will also have access to a wonderful, rare online community.
Are you holding onto a lot of excess baggage?
Well, it's time to let it go and breathe again. Click here to start today.