A Brighter, lighter Me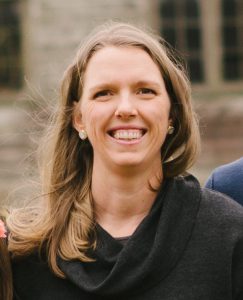 In 2004 Rebecca began noticing how poorly she felt after cleaning her house. She felt drained of energy and had headaches after being around people wearing fragrance or in environments that were heavily cleaned and fragranced. Her legs would itch after soothing them with lotion. Her eyes watered and had shooting pain due to her eye makeup. Fortunately she had a friend who understood chemical sensitivities and taught her how to remove common chemicals from her daily routine.
Overcoming her autoimmune disease, which was diagnosed in 1990 when she was a child, meant further removal of chemicals from her body and environment. Change was slow at times, but the rewards of shedding the chemicals were worth it. She learned that the burden of chemicals stored in her body contributed to the heavy pain and fatigue that she lived with for years. On her healing journey she saw many recommendations to remove chemicals from one's daily routine in order to achieve healthful benefits, but she realized that for most people this recommendation was lacking clarity and a simple path to follow. Knowing how important it has been for her healing and family's well-being, Rebecca determined to make "Lightening Up" a quick, easy and affordable lifestyle change for everyone.
Rebecca feels great about the home environment her daughters are growing up in, confident that she is giving them the best possible opportunity to thrive in an increasingly toxic world. Lightening up her chemical load has dramatically improved her quality of life- more laughter, freedom and peace are all hallmarks of this in her family life. With 13 years of experience with natural solutions for cleaning and personal care, her desire is to help others make the change quickly and painlessly so they too can get on with their lives in a purer, lighter way.
Rebecca lives in the lush Pacific Northwest with her husband, two daughters and a small grove of cedar trees.